Salon Safety Is the New Luxury
At Jon Edwards Salon & Spa, we take the health of our employees and clients very seriously. We've implemented advanced procedures to keep you safe and enhance the salon experience for all our customers. We are 100 percent COVID-compliant, so you and our dedicated staff can relax and enjoy your beauty treatments.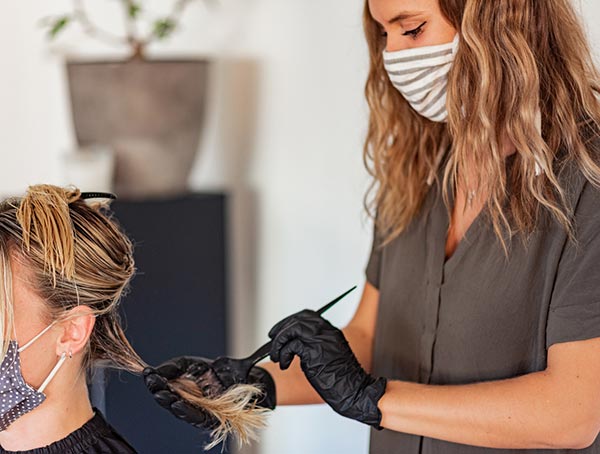 We Follow Strict Safety & Sanitation Procedures
Our salon uses a five-step sanitation process by applying the following layers to walls, floors and surfaces:
Alcohol
Chlorine
Microban 24
Lysol
Briotech surface & air cleanser (a clean, non-toxic and eco-friendly sanitizing water applied with an electrostatic sprayer)
In addition to sterilizing walls and surfaces, we treat indoor air to reduce the risk of contagion. Our HVAC system pumps in treated and conditioned fresh air that cycles five to six times every hour, so you can breathe easy.
Discover Personalized Service & Safety Measures
At Jon Edwards Salon & Spa, extra precautions don't mean a lack of customer service. You still get individualized attention from the moment you arrive at your appointment. All of our customers are important. Please be kind and help us keep you safe.
Contact Us Today for Safe Salon Service
Our beauty team makes salon safety a priority to protect the health of our staff and customers. By following protocols and assessing virus exposure, we provide a safe space to relax and take part in your regular beauty regimen. We thank you in advance for your continued patronage and understanding. Please contact us with any further questions or concerns by calling (707) 449-4988. You can also fill out our online contact form and we'll get back to you as quickly as possible.