Treat Yourself to the Luxury Spa Services Your Body Deserves
Beauty may be more than skin deep, but gorgeous skin certainly helps. Take care of your skin and nails with our luxury spa services. The spa team at Jon Edwards Salon & Spa offers a variety of waxing, skin and nail treatments so you always look your best.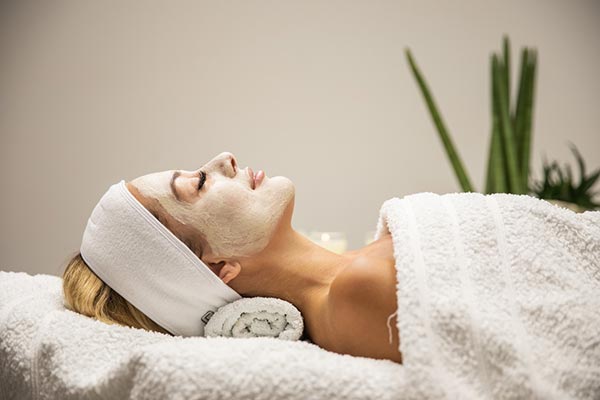 Luxury Spa Treatments for a Healthy You
Caring for your body with regular spa treatments might feel luxurious, but proper skin and nail care also improves your physical well-being. Take advantage of any of the following services for a healthy, beautiful you.
Nail Treatments
Manicures and pedicures keep your nails looking their best. Our expert team members shape your toenails and fingernails and apply gorgeous, high-quality color, but it doesn't stop there. Our specialists also provide geriatric foot care for healthy, happy feet at any age.
Skin Treatments
We have an esthetician on hand for any skincare treatments you might need. Get a soothing facial or moisturizing treatment using top-shelf Image Skincare products. Image Skincare enriches its premium line with minerals and organic extracts for gentle, nourishing care.
Waxing Treatments
Most people need a little upkeep to maintain a beautiful image. That's why we offer waxing services for the legs and face. Whether you need to tame unruly eyebrows or want smooth, beautiful legs for a trip to the beach, our expert waxing technicians are here to help.
Permanent & Semi-Permanent Makeup
Constant eyebrow maintenance is tedious. For long-lasting beauty solutions, consider a microblading or permanent makeup application by a member of our luxury spa team. With a permanent or semi-permanent treatment, you look beautiful without all the extra work.
Contact Us Today for a Beautiful New You!
As a busy professional, it can be difficult to find the time for proper skin or nail care at home. Let us help! At Jon Edwards Salon & Spa, we provide everyday beauty treatments with premium products for skin and nail maintenance that feels like pampering. Contact our luxury spa and salon today at (707) 449-4988 or submit our online form to schedule your appointment.