Relax Body & Mind With Therapeutic Massage Services
Massage is well-known for relieving stress, but manual muscle manipulation has physical health benefits as well. Many medical professionals suggest patients try therapeutic massage and muscle, tendon, ligament and fascia movement to relieve unpleasant symptoms of a variety of disorders.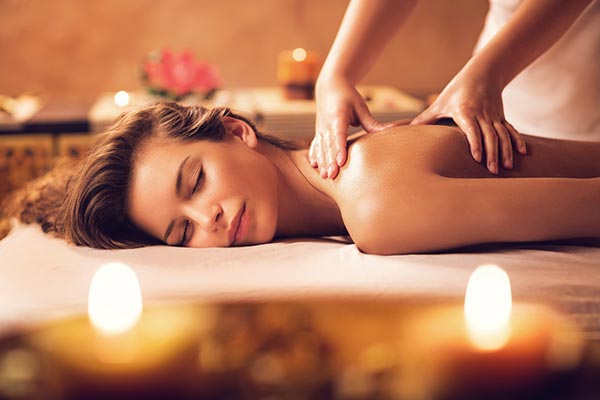 Therapeutic Massage for a Healthy Body
Research studies indicate that professional massage therapy may effectively manage the following symptoms:
Sleeplessness
Elevated blood pressure
Soft tissue injuries
Stress
Anxiety
Sore muscles
Lower back pain
Some people also find that massage offers support with chronic pain issues. Even our healthiest clients find our massage services beneficial for mood and relaxation.
The massage therapists at Jon Edwards Salon & Spa are experts in a variety of techniques. Western or Swedish massage works well for improving blood circulation and promoting relaxation. We also offer hot stone massage to ease muscle tension and soft tissue damage throughout the body. For musculoskeletal issues like sports injuries or back strain, you might find pain relief with a deep tissue massage.
In addition to our massage experts, Jon Edwards Salon & Spa has an herbalist on staff. Herbal scents and remedies enhance the mind-body connection for a greater sense of calm, so you leave the spa feeling healthier and more relaxed.
Get Safe, Effective Relief With Our Therapeutic Massage Services
If you suffer from serious health issues, we always suggest talking to your doctor before scheduling a massage session. We want to improve your physical and emotional well-being, so safety is a must. For otherwise healthy patients, a professional massage is a great way to counter minor pain and stress concerns. Schedule your appointment with a Jon Edwards Salon & Spa massage therapist today by calling (707) 449-4988 or submitting our online contact form.