Superior Hair & Body Care From Industry Experts
Need your hair styled for an important event? Want to improve your skin before your wedding with a clarifying facial? Trust the experts at Jon Edwards Salon & Spa for your most important salon and spa services.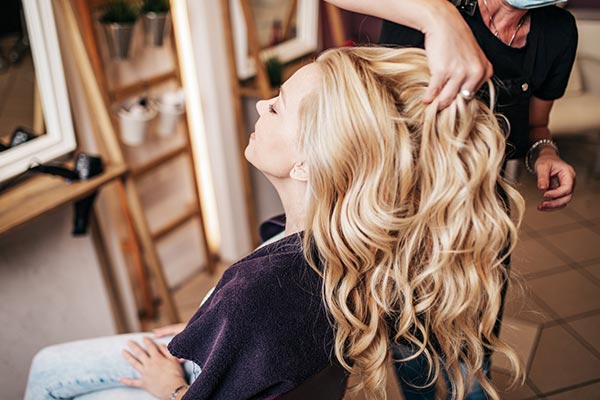 Elite Services & Modern Techniques
Our full-service salon offers an array of expert hair and body care solutions, including nail care, waxing services and even permanent makeup. We believe in continuing education. We hire only the best of the best to provide health and beauty services, and every stylist keeps up with modern trends and techniques.
We currently offer the following salon and spa services to our clients:
Hair Services
Our hair team offers modern cuts with luxurious shampoo and conditioning treatments. We also color and lighten hair at all phases and do color corrections. Those who need styling will love our hair straightening, perm, extensions, keratin straightening and blowout services.
Spa Services
We provide a variety of spa treatments for skin and nails. Esthetician services like facials and skin treatments keep you looking youthful and vibrant, while manicures and pedicures help your nails remain strong and healthy. We also offer eyebrow, lip and leg waxing, as well as permanent makeup and microblading for long-lasting beauty. 
Massage
Therapeutic massage can relieve stress and body tension. Our massage therapists are experts in deep tissue, hot stone and Swedish massage techniques. Enhance your massage and bodywork with services from our on-staff herbalist for amazing results.
Contact Us Today!
Expert results only come from expert service. At Jon Edwards Salon & Spa, our professionals are some of the best in the industry. Health, wellness, spirit and beauty are intricately linked; let our experts take care of it all. Schedule an appointment today by calling (707) 449-4988 or submit our online contact form to learn more.